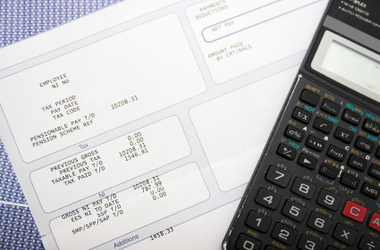 The Benefits that You Can Get from OpenAir-Salesforce Connector Integration: Celigo's New Discovery
Due to the fact that several enterprises are currently using a wide range of cloud applications that can help in facilitating analysis, collaboration, accounting, communication, and other tasks that are also related to business, there is also a challenge integrating such individual interfaces into workflow that is unified. With this in mind, Celigo, an integration development company, recently helped in making a huge step in how the best platforms are brought together through a connector. This connector can easily merge the features of OpenAir projects of Netsuite with Salesforce which is a leading industry software when it comes to CRM or customer relationship management.
A Complete Connection is Allowed through Bi-directional Syncing
Celigo's developers have created a connector that can bi-directionally sync clients and accounts from Salesforce and OpenAir and the other way round. What this signifies is the fact that users will already be allowed to easily access and view data from OpenAir by utilizing the interface of Salesforce and such data includes billable hours, totaled billed amounts, percentage of project completion, and others.
Aside from having an access of data, users are also able to convert line items and other opportunities within Salesforce into projects for OpenAir and easily and quickly exchange contacts that comes from both platforms. Furthermore, the connector's features can be fully customized through an interface that is simple to use. Therefore, the connector for Salesforce that comes from Nestsuite OpenAir can effectively produce an excellent platform that can provide great benefits for all of the existing users of Salesforce external, as well as OpenAir.
Using Two Powerhouse Solutions to Improve Business
What busy marketing teams and company executives usually do in completing their important tasks for business is to depend at least 5-10 online services or apps of various kinds. Studies indicate that by simply switching the software interfaces that you use and logging out and in on certain accounts can actually consume more time away from productivity and it can also break affect what you are thinking since it will require you to focus on many platforms while maintaining a workflow that is consistent. This is the reason why Celigo have created connectors that are capable of merging and unifying the corporate software that are commonly utilized and modify them into an all-inclusive and centralized interface. Without a doubt, Salesforce users who are also making use of OpenAir will be relieved to know that the OpenAir connector that was launched recently can help them do their jobs well and save more time.
Making Collaborations for the Growth of Salesforce
There are several different ways that can prove the growth of the company for the past year and one of them is the collaboration of Salesforce and OpenAir.